Research shows that Black women are disproportionately represented in healthcare professions, with over one in five Black women in the labor force employed within the healthcare sector. Among Black women in healthcare, the likelihood of working in long-term care or as licensed practical nurses or aides is the highest.
Despite these statistics, McKinsey & Company reports that women of color occupy a mere 7% of VP roles and 4% of senior VP roles within the healthcare industry. While this disparity can be attributed to the historical legacies of sexism and racism, Black women are actively challenging the status quo.
Get to know these five Black female executives who are driving transformation at some of America's biggest healthcare corporations.
1. Dame Vivian Hunt
Dame Vivian Hunt is the Chief Innovation Officer at UnitedHealth Group, where she leads dynamic teams in driving innovation, technology development, strategic growth, and process enhancement. Her role involves the creation of new technologies, process design optimization, data interpretation, insights application, and system productivity enhancement.
Dame Vivian Hunt's professional journey began as a midwife and Regional Supervisor in Senegal for the US Peace Corps. She holds dual citizenship in the United States and Britain and earned degrees in Sociology and an MBA from Harvard University. Over her 27-year tenure at McKinsey & Company, she held the position of Senior Partner, serving as the Managing Partner for the UK and Ireland and overseeing the Life Sciences division in the EMEA region.
Beyond her corporate career, Dame Vivian Hunt actively contributes to various organizations, serving as the Chair of Teach First and as a Trustee of The British Museum. She also holds a position on the governing board of the Southbank Centre and is the co-founder and Chair of the Black Equity Organization, the UK's inaugural Black civil rights organization. In recognition of her exceptional contributions to the economy and women in business, she was honored with the title of Dame Commander of the Order of the British Empire in 2018.
2. Michelle Greene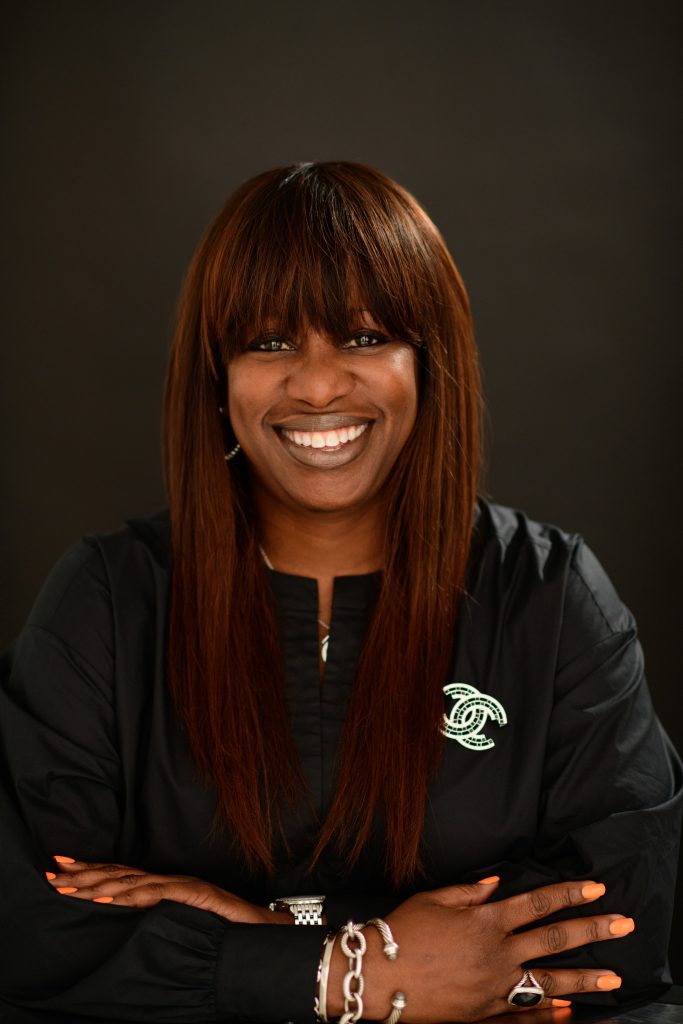 Michelle Greene is the Executive Vice President, Chief Information Officer, Global Technology and Business Services at Cardinal Health, where she leads teams in using technology and innovation for better customer service and healthcare delivery. She oversees the Digital and Commercial Technologies, Pharma and Medical segment IT, Global Business Services and Information Security. Previously, Greene was the Senior Vice President and Chief Information Officer of Pharmaceutical Segment at Cardinal Health.
Greene earned a Bachelor's degree in Business Administration and Management, General from Valdosta State University and a Master's degree in Higher Education/Higher Education Administration from Florida State University. She held a series of leadership roles at Sony Ericsson and Johnson Controls. Before Cardinal Health, Greene was the Vice President of Information Technology at Masco Corporation where she was charged with supporting Masco's corporate functions using IT strategies and initiatives. She is a member of the IT Senior Management Forum, Chief, and Black Women on Boards.
3. Dr. Mary Chatman
Dr. Mary Chatman currently holds the position of Executive Vice President at Wellstar Health System, where she provides oversight for a total of nine hospitals. Among these, she serves as the President for two hospitals: Wellstar Kennestone Regional Medical Center and Windy Hill Hospital. Dr. Chatman leads an extensive team of over 10,000 dedicated employees and is responsible for managing the system's real estate, construction, facilities development, and post-acute services. Her journey with the Wellstar Health System began as Vice President and Chief Operating Officer for Wellstar Kennestone Regional Medical Center, eventually leading to her roles as interim president, senior vice president, and president of Wellstar Windy Hill Hospital.
Dr. Chatman's educational background includes a Bachelor of Science degree, a Master of Science degree, and a Doctor of Philosophy degree, all earned from East Carolina University. She started her healthcare career in 1988 at Vidant Health System as a nursing assistant. Her innate leadership abilities quickly became evident, prompting her transition into management roles. She eventually assumed the role of chief nursing officer at Vidant. Prior to her tenure at Wellstar Health System, Dr. Chatman served for eight years as the Chief Operating Officer and Chief Nursing Officer at Memorial University Health System.
4. Tracey Brown
Tracey Brown holds the esteemed position of Executive Vice President, President, and Chief Customer Officer at Walgreens Retail. In her role, she assumes responsibility for enhancing the overall Walgreens consumer experience, including store operations, merchandising, marketing, product development, digital initiatives, omnichannel strategies, store formats, data analytics, and supply chain management. As Walgreens continues to advance its digital transformation, Brown plays a pivotal role in ensuring a cohesive and outstanding brand experience across in-store, mobile, and online channels.
Brown has a Bachelor of Science degree in chemical engineering, which she earned from the University of Delaware, as well as an MBA from Columbia Business School. With a rich and diverse career spanning over three decades, she has garnered extensive experience in enhancing business operations. Her professional journey has seen her contribute to renowned organizations such as Procter and Gamble, Exxon, American Express, Dell, Peppers & Rogers Group, Advanced Micro Devices, and Direct Impact. Brown's leadership roles have included serving as CEO and Managing Director of RAPP, Senior Vice President of Operations and Chief Experience Officer for Sam's Club, and Chief Executive Officer for the American Diabetes Association. In addition to her corporate commitments, Brown also serves on the Board of Directors for Weight Watchers and Yeti.
5. Felicia Norwood
Felicia Norwood currently holds the esteemed position of Executive Vice President and President of Elevance Health's Government Health Benefits division. In this pivotal role, she assumes leadership of the company's strategic direction and oversees the intricate operations of its Medicaid and Medicare business segments. With a career spanning over 25 years, Norwood has accrued extensive experience in various facets of healthcare, including operations, policy, strategy, and management, both within the public and private sectors.
Norwood's educational background is characterized by academic excellence, including a Bachelor of Arts in Political Science from Valdosta State University, a Master of Arts in Political Science from the University of Wisconsin-Madison, and a Juris Doctor from Yale Law School. She embarked on her professional journey as an Associate at Hopkins & Sutter and later served as a Senior Policy Advisor for the State of Illinois, Office of the Governor. Her career path led her to a notable 19-year tenure at Aetna, commencing as Government Relations Counsel and culminating in her roles as Head of Medicaid and subsequently as Mid-America Region President. Additionally, she has contributed her expertise as President and Chief Operating Officer at ActiveHealth Management and as Director of the State of Illinois, Department of Healthcare & Family Services.