The 2023 Forbes Ranking of the 100 Wealthiest Self-Made American Women Celebrates Exceptional Female CEOs, Entrepreneurs, and Wealth Creators from Diverse Sectors of the Global Economy
"These 100 entrepreneurs, executives and entertainers made their fortunes in every conceivable way. Bolstered in part by a rebound in the stock market, they are cumulatively worth a record $124 billion, up nearly 12% from a year ago," said Forbes.
The 100 richest self-made women in America hold a combined wealth of over $124 billion, from which nine prominent Black women have a combined net worth of over $7.09 billion. The nine Black women featured in this year's ranking are a testament to the business savviness, hard work, and impressive contribution of Black women to the America's economy.
From TV shows to music, healthcare marketplace, sports, cosmetics, hospitality, and fashion, these nine Black 'powerful' businesswomen are firmly making their marks in different sectors of the world. They are confidently decimating the storms in the business world and firmly holding forth their mission to build business empires and leave a generational legacy.
Through full or part ownership, these women control multimillion-dollar ventures, thus placing them in the ranks of billionaires and multimillionaires; hence, it is not surprising that they featured in the 2023 America's Richest Self-Made Women.
Below are the nine most successful Black women entrepreneurs, executives, and entertainers in America.
Oprah Winfrey ($2.5 Billion)
Source: Media/Real Estate
With a net worth of $2.5 billion, America's most celebrated talk show host and media mogul, Oprah Winfrey, retains the top spot in the latest list of wealthiest Black women in America. Oprah Winfrey successfully transitioned her hit talk show which ran for 25 years, into an enviable media and business empire. Over the years, she has steadily reinvested her profits into different high-yielding ventures such as True Food, Oatly, Oprah Daily, Harpo Inc., Weight Watchers, and a sprawling real estate portfolio.
Rihanna ($1.4 Billon)
Source: Music/Cosmetics/Fashion/Footwear
Robyn 'Rihanna' Fenty takes the no. 2 spot with a staggering net worth of $1.4 billion, thanks to her highly successful cosmetics and fashion brand, Fenty. Rihanna also owns a 30% stake in the Savage X Fenty lingerie line. In 2015, she signed a lucrative deal with the multinational sportswear brand Puma, and recently, the two brands signed a new partnership for sports-fashion footwear dubbed 'Fenty X Puma Avanti,' which launched worldwide on September 15, 2023.
Sheila Johnson ($840 million)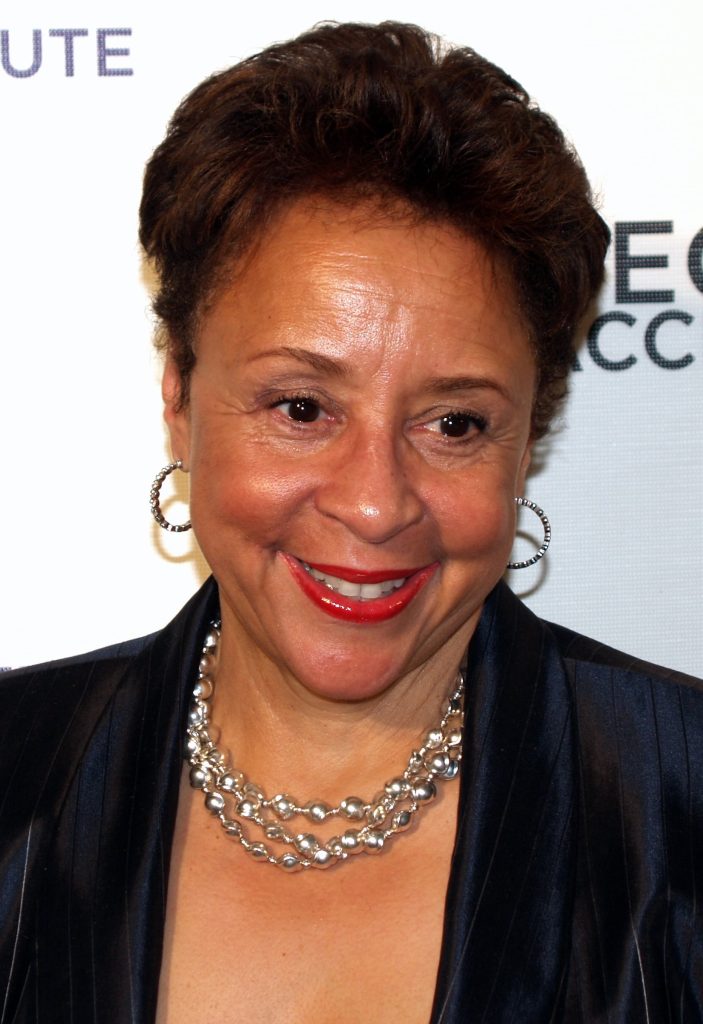 Source: Salamander Hotel and Resorts
Sheila Johnson cofounded the cable TV channel Black Entertainment Network with her then-husband Robert in 1979. Viacom later acquired the cable TV in 2001 for $3 billion. Following the couple's divorce in 2002, Sheila Johnson sold her shares and invested in hotels in Florida and Virginia, planes, real estate, and horses. Through her investments in sports and entertainment, she owns stakes in several sporting clubs, including the WNBA's Washington Mystics, NBA's Wizards, and the NHL's Capitals.
Janice Bryant Howroyd ($600 million)
Source: ActOne/Books/Real Estate
Janice is the founder and CEO of ActOne, a staffing agency and provider of workforce solutions. Under her leadership, ActOne made a remarkable $1.1 billion in revenue in 2022. Janice established ActOne in Los Angeles in 1978 with only a fax machine, phone, and $1,500 cash, which included a $900 loan from her mother, and successfully transformed the business into one of the most successful companies in America. ActOne is present in 33 countries with over 17,000 clients and 2,600 employees. She also co-owns over a dozen properties with her family, including commercial buildings and residences. She is the author of two bestsellers, 'The Art of Work' (2009) and 'Acting Up' (2019).
Beyoncé ($540 million)
Source: Music/Real Estate/Clothing
Beyoncé Knowles earned most of her wealth from her nearly 30 years of music career. Beyoncé and her husband Jay-Z reportedly purchased a $200 million Malibu mansion in May 2023. The music icon recently announced a new collaboration between her Ivy Park clothing line and Balmain after her partnership with Adidas was reportedly canceled in March. Beyoncé, through her website update, recently announced her new perfume line, which is yet to get a name. The new perfume still shrouded in mystery, is set to launch in November, when the shipping will kickstart. With a high price tag of $160, critics believe that the perfume is likely above the reach of many of her fans.
Iman Abuzeid ($350 million)
Source: Healthcare
Next on this list is the Sudanese-American entrepreneur Iman Abuzeid, the co-founder and CEO of Incredible Health, a healthcare company founded in 2017 to solve the nursing shortage in American hospitals. In August 2022, Incredible Health raised $80 million from private VCs, a move that shot up the value of the company to a surprising $1.65 billion, making her one of the few Black female founders to own a company valued above $1 billion.
Emma Grede ($320 million)
Source: Fashion
Emma Grede, the seventh richest Black woman in America, is an entrepreneur, businesswoman, and fashion designer. She is the CEO and co-founder of Good American, a fashion brand she cofounded in 2018 with Khloé Kardashian. Emma Grede is also the founding partner and Chief Product Officer of Kim Kardashian's shapewear brand, Skims, where her husband Jens Grede, is the CEO. Emma Grede owns wholly and partly other profitable ventures, including Safely, a plant-based cleaning brand she cofounded with Kris Jenner, and ITB Worldwide, a marketing agency she founded in 2018.
Serena Williams ($290 million)
Source: Sports/Clothing
In 2022, Tennis legend Serena Williams ended her active sports career, which earned her nearly $95 million in prize money. However, she is still active in the sporting arena – via existing endorsements with over a dozen brands. She gradually delved into sporting and non-sporting related businesses, proving her capability isn't only in active sports. She ventured into entertainment production with the recent launch of a multimedia company – Nine Two Six Productions, in April 2023. In 2018, Serena Williams launched her clothing line – S by Serena, to empower people to look and be their personal best. In another strategic move to expand her presence in other forms of sports, Serena Williams joined the new primetime golf league – TGL, through her investment in Los Angeles Golf Club (LAGC), making her one of the founding investors of the Los Angeles-based Sports Club.
Shonda Rhimes ($250 million)
Source: Show Biz, TV
Multitalented showrunner and media producer Shonda Rhimes is among the eight debutantes in this year's richest self-made women in America. With her $250 million net worth, she completes the list of richest self-made Black women in America. Shonda Rhimes is the Founder of Shondaland, a pioneering storytelling company behind award-winning series, 'Grey's Anatomy,' 'Scandal,' 'How to Get Away with Murder,' 'For The People,' and 'Station 19.' In 2017, Shonda Rhimes left traditional TV in an unprecedented move to Netflix, where she signed a five-year deal worth about $100 million, and has since created hits such as 'Inventing Anna,' 'Bridgerton,' and its spin-off 'Queen Charlotte: A Bridgerton Story.'